METCA - Established 1961
METCA Division was established in 1961. It encompasses Fairfield County, Connecticut, New York City, New York counties of Westchester, Putnam, Duchess, Ulster, Orange, Sullivan, Nassau, Suffolk and Rockland, New Jersey counties of Bergen, Essex, Hudson, Monmouth, Morris, Passaic, Somerset, and Union.
METCA is a division of the Train Collectors Association (TCA) with our National Headquarters and Museum Building located in Strasburg, Pennsylvania. The facility was built in 1977, housing the national business office, the Toy Train Library, and The National Toy Train Museum. The Museum has one of the finest collections of toy trains on display along with major operating layouts in Standard, 0, G, S and HO gauge. METCA Members are admitted into the Museum free of charge and are encouraged to lend their special trains to the Museum for display.
Membership in METCA requires that you first become a member of the National Association. All the necessary applications are available at the right.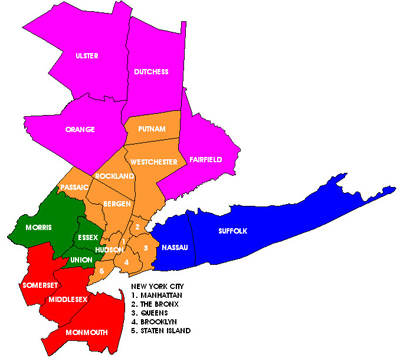 METCA Mission Statement: "To develop an appreciation of and to preserve an important segment of history - Tinplate Toy Trains - through research, education, community outreach, fellowship, establishment of collecting standards, and to promote the growth and enjoyment of collecting and operating toy, model and scale trains."