The METCA Charles Chips Box Car
Order NOW – First Come – First Served
The Charles Chips company was started in 1942 when Effie Musser sold her potato chips through a distributor, who put them in distinctive tins, and named them Charles Chips after Charles Street in Baltimore. Effie and her husband, moved production to a professional kitchen in 1946; and offered home delivery of their chips. After several changes which even changed the recipe; the Scardino family bought the brand in 2011, and brought back the original recipes and tins. They now sell chips, pretzels, and cookies from their website and other outlets. METCA is proud to release this 9700/6464 sized box car. This 100% Lionel made and decorated 6-58038 box car is molded, decorated, and assembled in the USA. The car features a stamped metal frame, metal brake wheel and die-cast sprung trucks. Please, do not delay; order today. You can also order online and pay with your credit card or Paypal.
Available exclusively from METCA Division.
order online...
Click here to preorder online. Car to be delivered later this year
(99 cent convenience fee applies)
or order by mail....
Download the METCA Charles Chips Box Car Order Form here!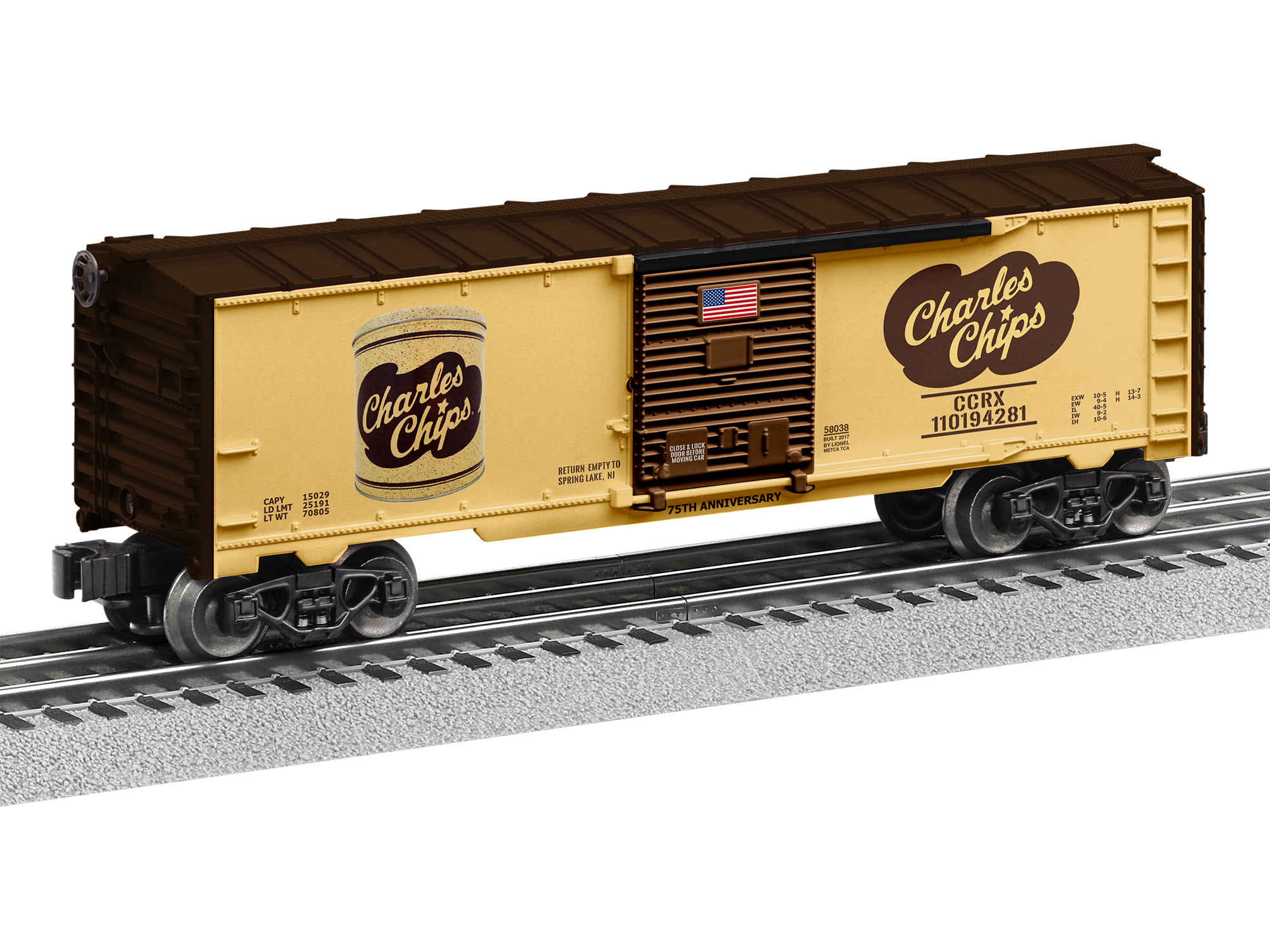 (Click picture for larger image...)